Energizing City-walk
Posted on Sun July 10, 2016.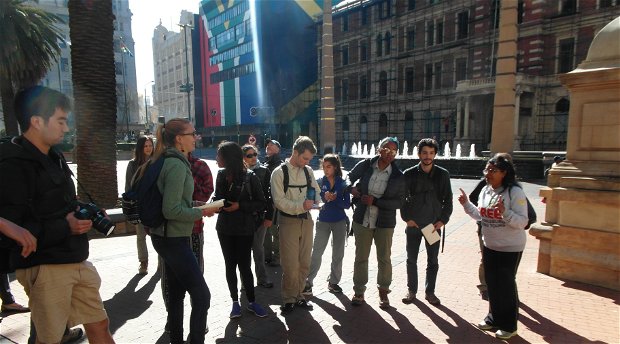 "Do your little bit of Good,
where you are.
Little bits of Good, put together,
Overwhelm the world". Desmond Tutu
On our Safari through North-East South Africa the Stanford University Seminar participants visited wintery Johannesburg for 3 days this June to learn ....
.... and better understand the path our young democracy took to gain freedom of choice for All South Africans.
To really appreciate the challenges South Africans had to overcome we visited the excellent Apartheid museum and we went on a fantastically guided city walk through the inner city of vibrant and dynamic Jozi on a special day in South Africa; Youth Day.