Zimbabwe Mobile Safari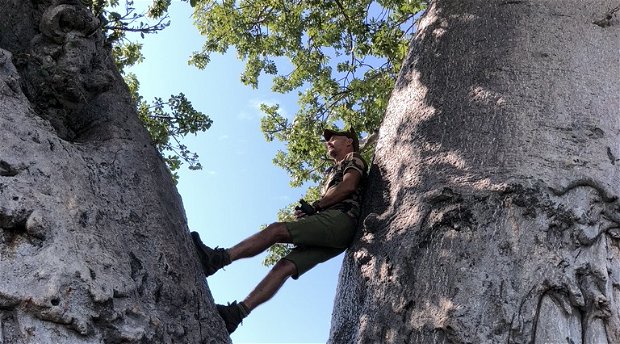 A guided 20 day guided mobile safari in your own 4x4 vehicle with rooftop tent. All inclusive safari with your personal French, German and English speaking guide. Route: Johannesburg - Musina - Gonarezhou National Park - Chimanimani Mountains - Great Zimbabwe - Bulawayo - Khami Ruins - Francistown - Johannesburg. Camping nights in rooftop tent for 75% of the nights and 25% of the nights in chalets at luxury lodges.
Detailed program Zimbabwe Mobile Safari
 
Day 1. From Johannesburg to Musina. Today is the day! We have arrived the day before at the airport of Johannesburg and do this morning a 4x4 vehicle "meet-and-great" plus shop for some last-minute snacks to bring with. From the big city we take off North East and inside a warmer side of our country. Here we stay the first night at our campsite around Musina. A full safety briefing will be done here, including the best tips and tricks on how to react when encountering large and small wildlife.
 
Day 2 to Day 8. Gonarezhou National Park is the place of the majestic Baobab tree. Whole forests of them are there. We cross the South African and the Zimbabwe border post at Beitbridge and continue for a day drive East to the little visited but stunning Gonarezhou National Park. We stay four nights at basic campsites in our roof-top tents overlooking the magnificent landscape and spend our last three nights in one of the most beautiful 5* lodges in the area. African Wild Dogs or Cape Hunting Dogs are one of the animals we hope to see here! 
 
Day 9 to Day 13. The wonderful Chimanimani mountain National Park with its craggy massifs, deep valleys, streams and waterfalls, forest and grasslands. Its draw-cards are sweeping vistas and gorgeous rock-formations. It is our home for five glorious hiking days. Local guides will join us every day easy pathways and a we will sleep out under the stars in this little visited area of the Zimbabwean Eastern Highlands. This treasure chest of an area is a half days-drive from Gonarezhou. 
Day 14 and Day 15. Great Zimbabwe  – the capital of the Queen of Sheba, according to an age-old legend – are a unique testimony to the Bantu civilisation of the Shona people between the 11th and 15th centuries. This ancient city covers a massive area of nearly 80 hectares. We will spend a day in this magnificent place and learn from a knowledgeable guide all there is to know. Great Zimbabwe lies not far from Masvingo town where we plan stay-over in comfortable chalets and hope to fuel up our vehicles. 

Day 16 and 17. Bulawayo is our next cultural and historical stop. We visit a vibrant town market on foot and the close-by Khami Ruins. These ruins are of great archaeological significance. Objects discovered from places like Europe and China give evidence that the ruins were a trading centre for a very long period. It was constructed in the 16th century after the capital of Great Zimbabwe had been deserted. It is also an important UNESCO world heritage site of Zimbabwe.
 
Day 18 to Day 20. Our return to Johannesburg. We head towards the Botswana border, cross and stay our last night in a beautiful wooded camping site north of Francistown. From here we drive in two easy day drives into South Africa and arrive back in Johannesburg. We arrive back with tons of new camp-fire stories and full memory cads with pictures. From here we are happy to get back home and look already forward to our next African adventure.
Inclusive: 4x4 Rooftop tent vehicle, guiding, national park entrance fees, accommodation, drinks and meals. 
Exclusive: International flights to/from place of departure, transfers, vehicle fuel, highway tolls, border fees and alcoholic drinks.